The best running blogs exist to connect the running community all across the world. We here at The Run Experience are first-hand witnesses to the positive power of community, so we're sharing some of the best running blogs with you! 
Running bloggers can artfully capture the highs and lows of the running experience. Their writing can help make you feel less alone while providing knowledge, comfort, and motivation. Runner's World or another running magazine aren't the only source for the endurance sport.
We've reviewed dozens of running blogs and have compiled our list of our top 25. We love their content, and hope they will bring some new ideas and inspiration to keep you moving and motivated!
25 Best Running Blogs
Toni Reavis is a broadcast journalist who has had his finger on the pulse of running since the 1970's! His insightful commentary on iconic races and noteworthy athletes in the sport are sure to draw you in. Reavis covers current events in the running community with a mix of factual reporting, interviews, and comprehensive analysis in a way that's inviting and interesting all at once.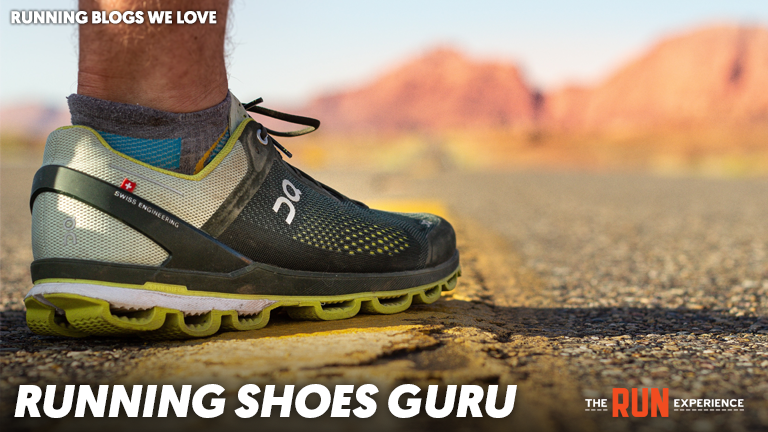 Running Shoes Guru is the ultimate site for discovering which running shoe is best for you. With reviews, buying guides, and even a shoe finder, this site provides you with all the information you need to plan, suit up, and go run! It doesn't just stop there, though. There's an entire Training section for posts on all things running – technique, mobility, strength, recovery, and more!
Ready to kick some ass? These ladies are. It's time to put up or shut up. Kelly Roberts uses humor and selfies to discuss the many challenges of running in a light-hearted way. Her personal transformation from run hater to marathoner will keep you smiling. Each post lures the reader in with her casual, conversational tone and plenty of running tips. The blog is inclusive and inviting, drawing in readers from all over the globe to join her #SportsBraSquad.
Simply put: this is one of the most stunning running blogs I've ever seen. Ethan Newberry is another humorist out to inspire the masses to take on long-distance running. He not only is sharing his story, but also the story of many other accomplished runners. In high-quality, beautifully-produced videos, runners from all around the world share their running experiences, race stories, product reviews, and more. 
Who should you trust more for shoe recommendations than a runner and a podiatrist? Dr. Nick is both. In his posts, he breaks down research into short, digestible articles to help runners perform better, faster, and most importantly, safer. I love Dr. Nick's blog, because it is reassuring to get factual information regarding which shoe type would be right for me from an actual doctor. It's one of my favorite running blogs. Give the blog a read if you're interested in learning more about injury prevention and which gear is right for you.
Laura Fountain, a UK-based running coach, is on a mission to get everyone to learn to enjoy running. As we all know, running is an activity that requires a level of mental toughness and diligence. Laura focuses on both the physical and mental components required to feel good during your runs. In addition, her race training plans will get you up-to-speed (literally) for your next run.
Doesn't the name of this blog just give you inner peace? JoyFoodSunshine highlights different recipes for those that live an active lifestyle. For people on the run, Laura shares what she calls "recipes for real life." These are healthy, modern dishes that the whole family will love.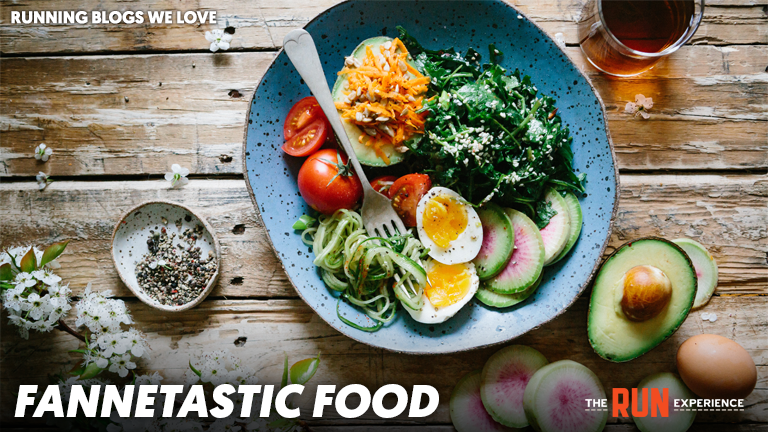 Be prepared to be hungry. Anne is a registered dietician, and her blog features healthy eating and recipes (including ones for vegan lovers too)! You'll have the chance to dive into step-by-step healthy recipes to try while reviewing race recaps and exercise tips. Who better to keep you fueled for your next long run than a marathoner with tons of ideas for your kitchen?
9. Runtastic

| Marathon-Training Blog
Runtastic is a blog powered by adidas that provides runners with everything they need to know to get started or level up their performance. The design of the blog is sleek and inviting with plenty of high-quality running action shots on the page. The blog features articles covering a wide-range of topics including runner spotlights, running in NYC, training tips, race reviews, motivation, running shoes and more.
Follow ultra runner Scott Dunlap down a trail and over the finish line with race reviews, ultrarunning community news and triathlon information. The blog's interface may be lacking, but that's because Scott is focused on the content. Take a look inside Scott's mind as he covers everything trail running-related from cross-training to the science of running.
Janae's blog is like swapping stories with your best friend who lets you in on the big secrets of life. Like many of us reading this now, Janae has been running since she was 12 years old and has a lot to share. She invites you to join her running community to hear about her runs, family, passion for food and everything in between. 
Amanda Brooks has years of running experience — 22,000 miles run to be exact!  She brings together her research and trial and errors so you can benefit from her experience. She's written over 2,000 articles covering nearly everything from running supplements to half marathons worth traveling to. Best of all, she writes each article with a witty blend of running advice and real-life stories!
Steve Magness teaches you about running at the elite level, and shows you what training olympians requires. This blog is a great resource for understanding why and how our bodies can withstand the toll of long-distance running. Steve shares scientific research paired with historical context to illuminate the reader. Both physical and mental techniques are highlighted in this informational blog.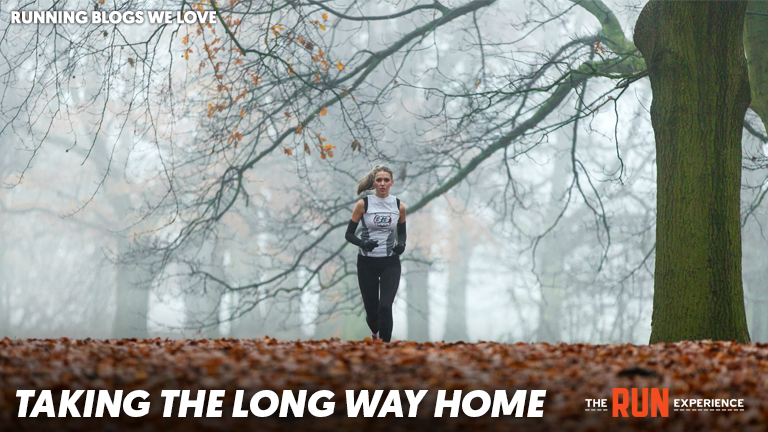 Blogger Wendy is running with Rheumatoid Arthritis and shares her personal experiences. She blogs about races and offers up a great selection of titles in her running book club. The blog template provides a strong contrast between the theme and the text making the blog enjoyable to read. In addition, Wendy's personality shines through her writing, and you'll quickly consider her an old friend after you get to know her.
Feeling sore? This is where you go to get answers. Jason Fitzgerald highlights a scientific approach to running with the goal of decreasing your chances for injury in Strength Running. This blog features interviews with endurance sports scientists and a healthy dose of articles about motivation, injury prevention exercises and more.
Thomas is an Irish runner who provides down-to-earth advice and practical tips for running. The site has a personal touch which makes it feel almost like a diary with Thomas talking directly to you. Read through his race reviews and you will find yourself dreaming of vacation runs on the beautiful Emerald Isle!
Tom Denniss is an adventure runner and charity fundraiser based in Australia.  His blog chronicles his travels — or I guess we should say runs — of the globe on foot. He once completed a run around the world, but still is humble enough to not consider himself a distance runner. Read about his original fundraising feat, and see what current good he's trying to create in the world with every step.
Carly is a personal trainer and RRCA-certified running coach with a blog that includes guest posts from others in the know about running and nutrition. She also is a fitness instructor, spin instructor, and a fitness manager, so it's very apparent that she knows how to motivate people. You'll be empowered and ready to try something new after reading her posts.
You've likely heard of the sports-giant Under Armour, and many of you use their Map My Fitness app to track your adventures. But did you know they also have a blog on their website? It's comprehensive and pretty much covers everything running-related that you could ever want to know. A variety of contributors will keep you coming back for the latest and greatest in running!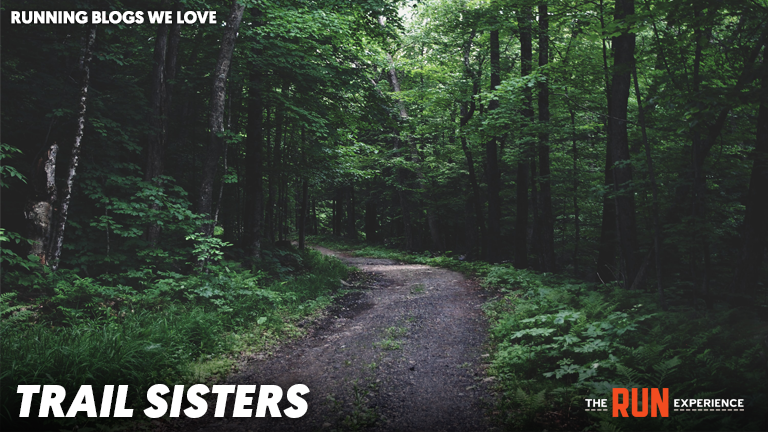 Gina created Trail sisters, and their mission statement says it all: "Building a community of women, inspiring others to lead healthy lifestyles while adventuring outdoors and protecting earth's playgrounds." This site is extremely well-designed making it engaging and inviting before you even get to the content.  By focusing on women's running and providing insightful gear reviews and trail running stories, this one is not to be missed.
The Runner Dad is that word of encouragement out there reminding us to make fitness a priority in our priority. The Runner Dad provides an insightful look into balancing running while raising a family.  Taking on the idea that we are "too busy to be fit," his advice will remind you to get out there and model the behavior we want our kids to learn.
Runner Click is your source for running product reviews. These reviews are crowdsourced from the running community and complemented by long-form blog posts about everything ranging from how to stay engaged during a run and whether or not you should run on leg day. In addition, each post has a rating in the top corner, so you can see what other readers loved.
Theodora is a New York writer who shares her experience in weight loss and maintenance along with her escapades in running. Her blog is focused heavily on mental health for runners — an important topic that we haven't seen commonly discussed in other blogs. Her wit and truth make these articles a compelling read.
Learn from someone who has done it all before! Ben is a 2:25 marathon runner and outlines his race day routine in a variety of blog posts that will surely get you thinking. He shares his marathon training secrets for achieving that incredible feat in a way that makes you want to race through each paragraph. Enjoy all the running tips, race reports and running gear reviews you could want from one of the best.

Ali started her blog to share her experience training for her first marathon in 2011. Since then, she has grown a community of loyal readers (and runners) who relate to her stories, trials and tribulations. She has expanded the scope of the blog to include other fitness-related aspects of her life including her experiences with Soul Cycle and Orange Theory. If reading isn't your thing, she has a podcast too, making her a great companion for your run.
What's Your Favorite Running Blog?
Have a favorite running blog that we missed? Let us know on social media, and maybe (just maybe) we'll update this post and get some other amazing authors featured.
Happy running!