Over the next week, we will be rolling out the new Run Experience mobile app on iOS. We've been hard at work for a long time and we're super excited to show it to you! If you have our app already on an iDevice, you'll see this update automatically this week, or you can download it here right now.
In the app, we focus on follow along workouts and coaching and community support.  We are launching new workouts each week and challenges that you can enter.  With this release, we are launching a Running Cadence Challenge for 30 days, that is absolutely free, and you can win up to $500 in running gear by participating!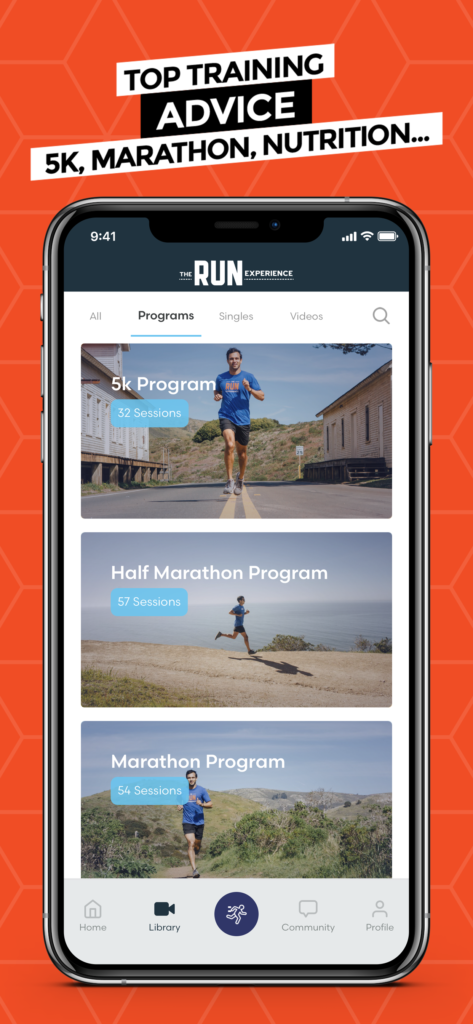 We have all our premium programs available if you're a member of our Training Club (and if you're not, you can try it for free right in the app!).  We also have lots of new "Grab and Go" running and strength workouts that you can dip into whenever you want, if you don't feel like joining a full program yet.
The community section that is so popular on Facebook is now right in the app so you can post about your workouts and racees and ask questions directly to a coach!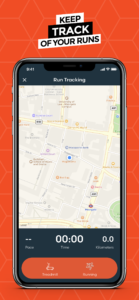 We also have a GPS tracker so you can track your workouts and share them. The profile section keeps track of all your progress and your goals so that a coach can give you guidance based on where you are.
We're super excited to bring you all of our training now available right in your pocket!   Let us know what you think and leave us a review in the App store!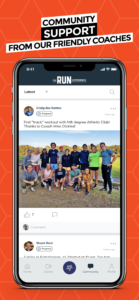 Frequently Asked Questions:
Is my phone supported?
Currently, this app version is only available for the iOS Apple platform, but the Android version is scheduled for release later this fall!
Does the app cost anything?
Nope! Everyone can download the app and access all our free content, including our 2-week Quick Start Program, single follow-along workouts, and live challenges and the community section. 
To access our full menu of Training Club programs, you will need a premium membership plan. Current Training Club members don't need to subscribe to anything new, just log into the app with your current Training Club email and password. 
I'm currently a Training Club member. Can I use the app?

Yes! Your current subscription will give you premium access to the new app. All training programs, GPS tracking, and community support are included in your access.
I've purchased a program in the past. Can I use the app?
In order to have access to the full contents of the app, you need to have an Active Training Club Membership, which you can get online or in the app. Other follow-along workouts, community support, and all other free resources are available to you. The individual program that you purchased is still available to you via our community website. 
I'm currently a Training Club member but my login doesn't work.
If you're experiencing access issues, our team is standing by to get you going!
First, login to the community site here. If you can't login, try resetting your password. Then make sure you are logged out of the app, restart it and use your same login from the web.
If you have problems, please email us at help@therunexperience.com so we can get things sorted ASAP. In the meantime, to continue to enjoy access via the desktop site!