Running alone doesn't mean you're training alone. Runners all around the world stay connected and motivated through running apps. These apps offer community, workouts, virtual coaches, GPS tracking, heart-rate monitoring, goal-setting tactics and more. 
With smartphones, Apple Watches and other wearable technology, it's never been easier to integrate a fitness app into your daily life!
Run Smarter with the Best Running Apps
Runners who use fitness apps are extending the value of their workouts. If you don't track your run, you won't improve. Running apps help runners understand how much ground they've covered, as well as how they can improve. In addition, they can connect runners with other runners to facilitate connections and learn from each other.
However, there are so many running apps for Android and iPhone carriers on the market. Which should you use? To help you decide and avoid late nights of Google search, take a look at our list of the best running apps available for each type of runner in 2020.
Best Running App For Community:
Strava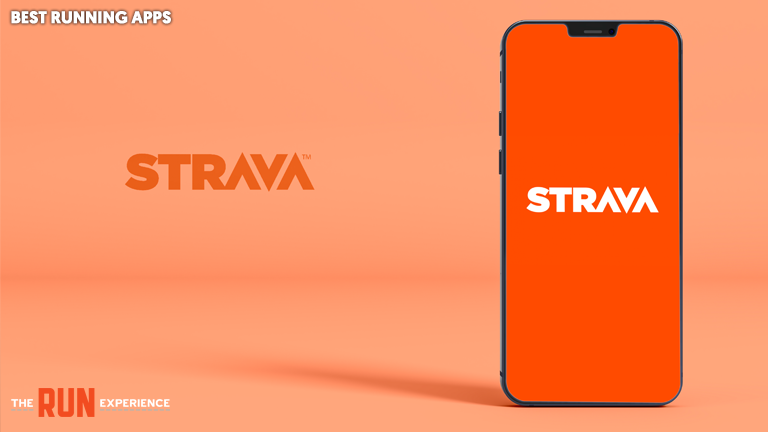 Digital communities bring runners together. The ultimate running app that facilitates online interactions between runners near and far is Strava. Strava is a fitness app design for runners and cyclists. The user interface is designed in a way that not only enables athletes to track their progress, but also actively share it and comment on other's workouts as well.
After you share your workout in your feed, your friends can comment on your post, offering congratulatory messages, comments about your running routes or inquiries about meeting up to run together. The app is used by running and fitness clubs all around the world to connect their members and track their overall running progress.
Best Running App for Cross-Training:
Endomondo
Endomondo, an app owned by Under Armour (much like MapMyRun), dubs itself as the "personal trainer in your pocket." It is a fitness tracker that gamifies your training plan and transforms your personal running data into rich insights. 
The magic of Endomondo is that it works across all sports. The app isn't just limited to running and cycling. You can choose from everything ranging from football to fencing and track it directly on the app. The app takes into account your comprehensive fitness goals, making it a versatile solution to capture and interpret all the active areas of your lifestyle.
Best Running App for Beginners:
Couch to 5K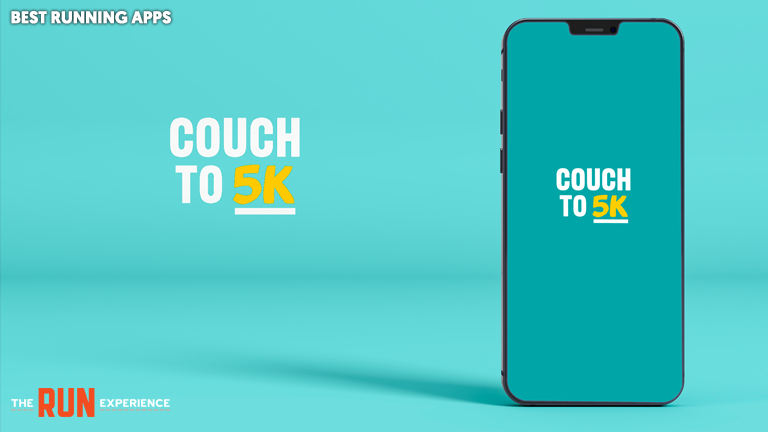 If you're new to running, you might not know where to even begin. The Couch to 5K app is one commonly used training program designed to help wannabe runners get off their couch and train to prepare for their first race. Over 4.2 million people have used the program to achieve their fitness goals and complete their first 5K. 
There is a free version of the app as well as a premium version for $2.99/month. The app promises it will help you, "Get in shape and lose weight in eight weeks." This is achieved through a bright, vibrant design matched with engaging audio cues that encourage runners to see what their fitness objectives are for the day and rise up to meet them.
Best Running App for Goal-Setting:
Runkeeper
ASICS Runkeeper is used by millions of people around the world to keep track of their running goals and progress. Their guided goal-setting process helps you write the right goals to help you reach your running objectives more efficiently. The app will track you and provide audio cues to continue to motivate you during your run.
The premium version of Runkeeper provides a more tailored user experience. You'll get personalized coaching as well as motivation that's adapted to your runs and workout goals. Runkeeper boasts that those with the premium version are 15X more likely to reach their goals.
Best Running App for Performance Optimization:
Nike Run Club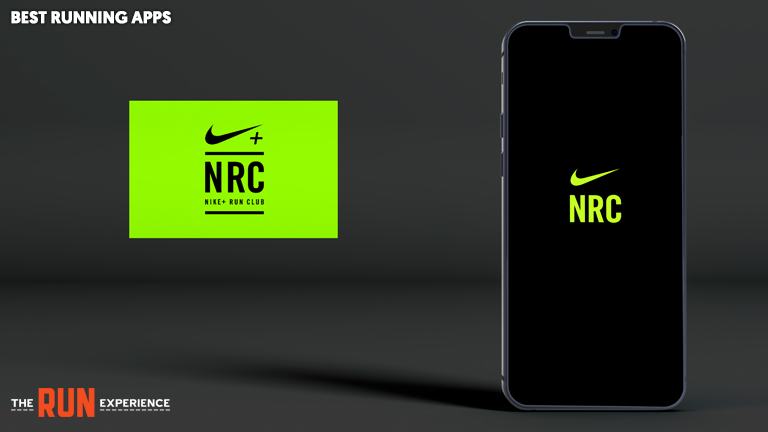 Perhaps you already are an avid runner, but want to get even better. Which app is right for you? You should start by looking at adidas' Runtastic app and the Nike Run Club app. Both are great options, but we thought the Nike Run Club app won us over a little bit more.
The Nike Run Club app provides auditory guidance that you can listen to while running in their Headspace collection. These playlists are curated for each type of run—first runs, recovery runs, long runs and more. Nike athletes offer guidance to get you in the right mindset for your run, motivating you with each step. Like many other apps, it offers the ability to track key metrics like pace, distance and heart-rate. However, a key differentiator is its ability to integrate with Apple Music and Spotify for custom playlists that you can listen to on your next run.
Best Running App for Health & Fitness:
MyFitnessPal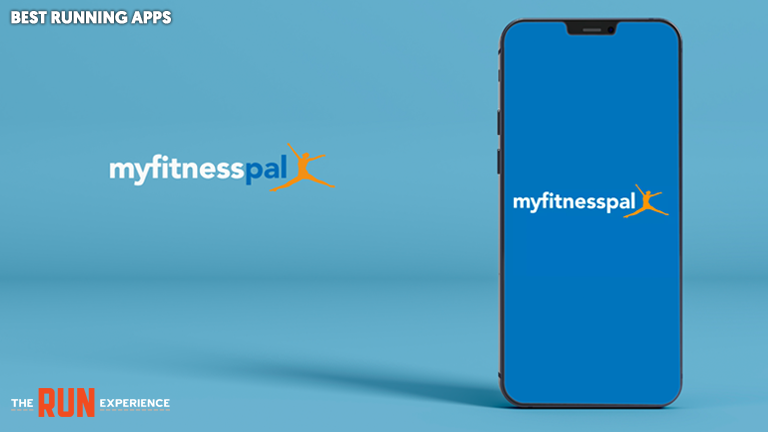 If you're thinking about the entirety of your health and fitness (and not just your running), consider downloading and using MyFitnessPal. MyFitnessPal allows you to track your running as well your food intake, providing a comprehensive view of your health and fitness.
MyFitnessPal examines your calories as well as the activities you do each day. You can scan barcodes or search for popular recipes to easily log and capture your nutrition information. In addition, the app integrates with over 50 other apps, including Garmin, Fitbit, the Apple Healthkit and more. This makes it easy to import your training activity directly into MyFitnessPal for analysis and interpretation. 
Best Running App Overall:
The Run Experience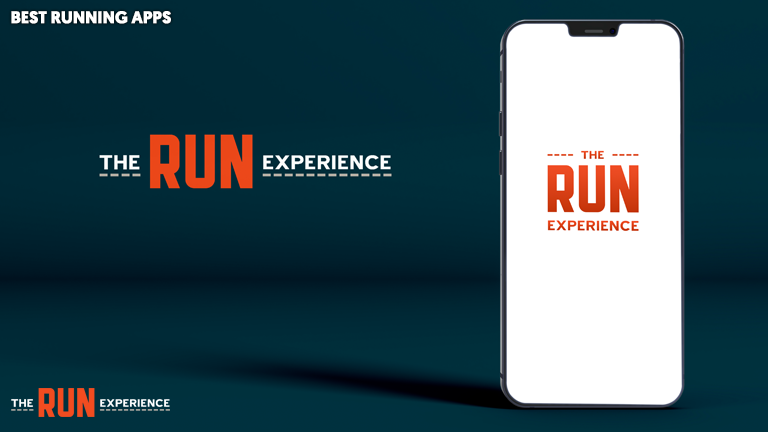 For all your running needs, download The Run Experience app. Our app helps runners of all experience levels get motivated and get results. Our coaching program (which is administered through the app) can help those who are just starting their running journey as well as seasoned marathoners trying to shave seconds off their last PR.
Within the app, you'll be able to pick a training program or daily workout and start running. Best of all, our coaching flexes to your schedule and fitness level with videos, guided runs and specific plans to reach your goals. From training programs to breathing exercises, there is definitely content in the app that will make you a better, more seasoned runner.
Download The Run Experience app today.
Get Connected, Get Going
No matter which you choose, it's hard to go wrong. Each of the fitness apps listed above can likely help you in a variety of ways. You may find that you have to test a few out before you settle on one that complements your routine and running style. 
In the end, you might use a combination of a few apps to deliver the support and assistance you need. Running apps are phenomenal aides to enhancing the quality of your runs and training. However, as always, the most important thing you can do is simply getting outside and putting one step in front of the other. If you don't get your runs in, it won't matter what apps you use.
So find your perfect app, click download and get moving! There are miles to run.