Stumped by what to get for yourself your friends and family this holiday season? We've put together a comprehensive holiday gift guide chock-full of over 30 gifts of the best gifts ideas for runners, non-runners, and everyone in between–most of which you can find on Amazon or your local department store.
Whether you have budding home chefs, photography enthusiasts, decorating experts, or lifetime runners on your list, we have you covered for the best gifts for runners.
Everyone on our coaching team chose a few gift ideas that made them smile this year!
NATE'S PICKS
A Weber Grill Starter Package
A standard Weber charcoal grill + charcoal chimney + a 20-pound bag of royal oak lump wood charcoal equals pure, smoky, delicious BBQ bliss.  I can cook fast on this setup, at any temperature, for any length of time. Grilling serves as my "unplug" time on the weekends–there's something awesome about a manual, non-digital cookout. Plus, I love grilling ribs. You can't beat 'em.  Find it on Amazon here.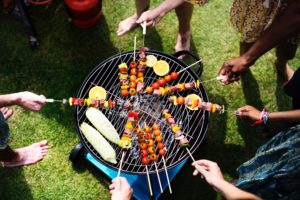 Aftershokz Headphones
I love running to my favorite tunes or a podcast in my ears, but I also love to run with my dog and hear the jingle of her collar. And when I don't hear that jingle, I know she's either taken off after a deer or stopped to indulge in some street snacks.
These wireless headphones deliver surprisingly high-grade audio while keeping your eardrums earbud free–so I can quickly intervene in the street snack situation and enjoy whatever I'm listening to without interruption–plus they have great battery life. It's a win-win! Check them out on Amazon here.
Rogue Monster Bands
I honestly don't think I'd be healthy enough to run regularly–let alone run my ultra marathons had I not used Rogue Monster Bands to open up my hips, shoulders, and ankles on a weekly basis.
These are excellent gifts for runners and athletes of all sorts because they emphasize the importance of joint mobility and distraction to improve joint range and function. Stretching is cool and all–but this is way better.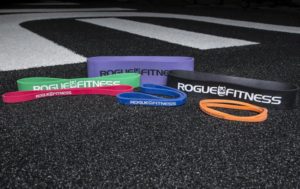 The Caveman Coffee Travel Mug
I love this coffee mug. It keeps my coffee warm all morning while I'm coaching indoors or outside–and it never spills. Plus, it comes in handy to roll out my calves or anything else on the fly. Definitely worth treating yourself to some Caveman coffee, too. The Black Gold is legit! Pair it with a new water bottle for the perfect duo.
RACHEL's PICKS
Bluprint Classes
Being a life-long learner, I am addicted to the classes on this website. Bluprint offers classes on nearly every specialty, such as cooking, photography, calligraphy, or spinning yarn–just to name a few. If you want to take up a new hobby, you can find a class for it on Bluprint.
If you want to let someone pick their class, you can give a general gift certificate valid for anything on the website. And, if you know exactly which class is the right fit, you can gift a specific class.  Every class is taught by an expert in their craft, and the lessons include web-based high-quality video sessions with discussion chat groups to connect with the instructor and other people who are taking the course!
A Custom Phone or Tablet Case
We live in a digital world, so everyone has a smartphone. A custom iPhone or tablet case is the perfect present for loved ones on your list! I have gifted these to grandparents and family members and always get rave reviews. I also get compliments everywhere I go on my case featuring pictures of my kids.
You can order them for the most popular phone models and designs and customize the cases with words or photos–or use their fun and funky patterns instead!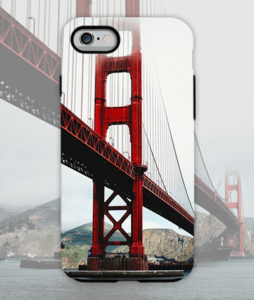 Buffs UV Headbands
These are handy gifts for runners or anyone who likes to play outdoors. It's the most universally useful accessory I own! Buffs are breathable and can serve as a headband, hair tie, hat, scarf, wind guard, handkerchief, and even a bandage in case of an emergency trail run spill on a long-distance run! Find it on Amazon here.
Penzey's Spices
All of Penzey's products, from their individual spices to creative blends, take cooking experiences to the next level. Meals are a snap when I know I can start with a basic protein, a vegetable, and olive oil, and then just add whatever Penzey's spice or blend smells good that night! I highly recommend their taco seasoning! Pair it with a new cookbook for the perfect gift.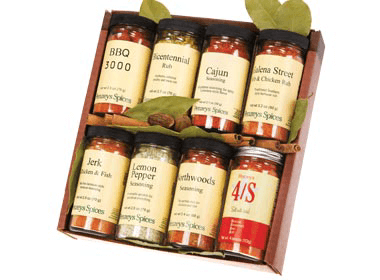 Bistro Blends Vinegar
To go along with the outstanding spices, Bistro Blends makes my favorite balsamic vinegar! They've concocted a reduction-style vinegar, so they're fairly thick–a little goes a long way.
I love to use both the strawberry and raspberry vinegar as a salad dressing with spinach, fruit, chicken, and feta cheese. I've even used it in homemade strawberry cupcakes and as an ice cream topping. Delicious!
TruCurl Hair Products
If you have curly haired loved ones on your shopping list, this is the gift! I have naturally curly hair–so that means I'm always trying to de-frizz my mane. TruCurl's shampoo makes it easy to "wash and go"–towel dry, scrunch with a little bit of their Curl Perfecting Crème, and I'm out the door! If you can, pick this gift up at a local salon to support a local business this holiday season!
ELIZABETH'S PICKS
SOS Hydration Drink Mix
Medically formulated to fully rehydrate, SOS Hydration's drink mix tastes great and doesn't have any of the unnecessary added sugars you find in other mixes. Keep your nutrition on point even during the holiday season! These are practical gifts for marathon runners to help them kick off 2020 with some killer runs!
Oiselle Running Gear for Women
Oiselle is a Seattle-based by-women, for-women athletic apparel company. They make running apparel for female athletes of all ages, paces, and places–bringing together a community of women who love to move, run, and fly. The Mac Roga Shorts and Wazzie Wool Base Layer are must-haves!
A Thrive Market Membership
Organic food can be expensive, so a Thrive Market membership is the perfect gift for the healthy eaters on your holiday list! I calculated my purchases and savings and was blown away to see I saved over $300 last year. Thanks, Thrive!

Bonus: The company gives a free yearly membership to a low-income family, veteran, or student for every membership purchased!
ROKA Sunglasses
I never used to run with sunglasses. However, now that I've discovered Roka's ultralight shades, I refuse to go outside without them! Not only can I see better– I'm protecting my eyes in the process.
I'm an Aviator chick myself, but these are wonderful gifts for runners because all of their styles are ridiculously lightweight, fashionable, and DO NOT MOVE–even during a rocky trail run.
A Butcher Box Subscription
Butcher Box offers a monthly subscription service that delivers an impressive selection of hormone and antibiotic free cuts right to your door. Their products include 100% grass-fed and grass-finished beef, free-range organic chicken, and heritage breed pork.
What are you waiting for? Surprise your favorite carnivore with a Butcher Box!
Avocado Green Mattress Pillows
What's better than the gift of a good night's sleep? Made from sustainably harvested materials, Avocado Green Pillows are constructed from natural latex with a natural Kapok fill (a softer, lighter, vegan alternative to down) and wrapped in a certified organic cotton cover.
They sleep cool, light, and airy with a medium-plush feel. Bonus: You can adjust the fill to meet your ideal firmness!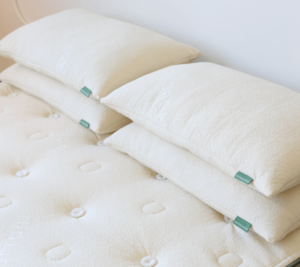 STANCE Socks & Underwear
Stance makes the best socks ever, and the most comfortable men's boxers–according to my brother. My feet have run in countless brands of running socks–these are hands down my favorite. The designs are all quirky and fun, and the fit is always perfect–especially in running shoes–they are great for preventing bothersome blisters.
Michael Pollan Books
Michael Pollan is a world-renowned author and a leader in the healthy food movement! My three personal favorites are Cooked, The Omnivore's Dilemma and Food Rules.
KIRK'S PICKS
A Feather Camera Crane
This puppy is definitely my wish list! I've been looking forward to getting some higher production value in remote settings with a Feather Camera Crane!
The Roll Recovery R8
This is my absolute favorite mobility tool for deep tissue work. It's amazing for healing sore muscles and preventing injuries. The best part– you can use the Roll Recovery R8 while sitting on the couch!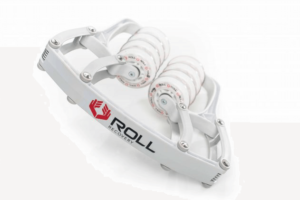 DJI Ronin Gimbal
If you want to get spendy for the extreme photographer on your list, blow them away with a DJI Ronin Gimbal. It's an awesome handheld camera stabilization gadget that can skyrocket his or her production value!
Lowepro ProTactic 450 AW Backpack
Here's another (less pricey) gift option for advanced shutterbugs. As one's arsenal expands, so does the need to store everything efficiently! If you are like me and have a plethora of camera equipment, keeping it organized and safe can be quite the ordeal at times–especially when you're on the run!
The Lowepro ProTactic 450 AW Camera Backpack handles my gear in stride–and looks good doing it!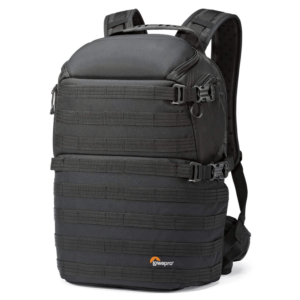 The Ikan Telescoping Video Tripod Quick Kit
There's no better gift than the gift of stability. The Ikan Telescoping Video Tripod combines the fluidity of a GH03 head and the versatility required to work in rugged terrains. Bingo-Bango!
Race Entry Fees
Give the gift of runner's high by comping someone's entry fee for a race on their upcoming calendar. Invest in their pain–and endorphin rush! Even better, couple the race entry fee by gifting them a TRE training plan!
HOLLY'S PICKS
A Lululemon Bomber Jacket
Lululemon has more than leggings! Without a doubt, my Lululemon bomber jacket is the most important staple for my winter running. I wear it after almost all of my winter runs. It's reversible, traps heat, and is super lightweight.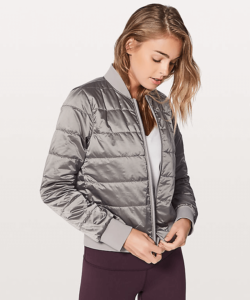 Voodoo Floss Bands
I rolled my ankle on a trail run this year and these bands saved me! Voodoo floss bands are remarkable gifts for runners since they're easy to transport, simple to use, and effective for getting circulation back to the area in pain immediately. Beyond that, they are awesome for keeping your joints mobile and injury-free. A must-have!
Peter Thomas Roth Cucumber Gel Mask
If you're a runner, you probably sweat daily! While sweating is an awesome detox in-and-of-itself, this cucumber gel mask helps keep my complexion bright and my skin smooth.
Throw it on for just a few minutes, a couple of times a week! The female runner in your life will thank you BIG TIME for this one.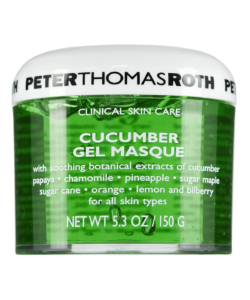 BioSteel High-Performance Sports Drink Powder
BioSteel's electrolyte mix is one of the most practical gifts for runners! It has the perfect blend of electrolytes to take in before or after my workout— it tastes great and is low in sugar. I swear by it!
CRAIG's PICKS
Salt, Acid, Fat, Heat is an exceptional book that teaches you to cook by learning how to adjust the four basic elements in the title. I've always been able to cook from recipes, but I've always wanted to be able to cook without them. I love how this book features an approach that makes it easy!
Sprigs Armband
I've tried countless methods or carrying my phone during a workout. The Sprigs armband is hands down my favorite. It's designed to fit a variety of phones, it's super light, and most importantly–it works.
If you're looking for gifts for runners who like to track their running stats with an app or jam out during a run without worrying about their phone, look no further!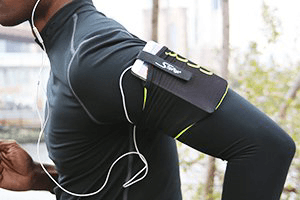 Gooseneck Tablet Floor Stand
If you have an iPad or Tablet, the Gooseneck stand makes it so much more useful. I use it in the kitchen for looking at recipes while cooking, or on the couch for holding music or lyrics when I'm playing the guitar. We also use it during our TRE Live Show so we can monitor questions on a separate screen!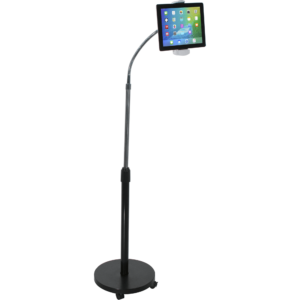 Still don't know what to get your favorite runner this year? Give them an Amazon gift card, pay and register them for a race you know want to run, or gift them a gift card to your local running store.
FREEBIE! My Youtube Channel on Negotiation
Okay, so I admit this is a shameless plug! I started a personal Youtube channel on negotiation. My first series is about how to negotiate a raise or new job offer. Use it to earn more in 2019–and send it to a friend who could benefit from my videos, too!
This post includes affiliate links, and we will earn a commission if you purchase through these links. Please note that we have linked to these products purely because we LOVE and recommend them and they are from companies we trust. All thoughts and opinions are our own.