How often should you run? How long, and how far?
Good questions. We have answers.
Whether you're just starting to run or you've been at it for years, designing a run schedule can be tough.
How many miles should you run? Is it okay to run every day? Does training for a half marathon mean I need to run more often than if I'm training for a 5K?
In this article, we take a look at just how often you should run to maximize the wellness and health benefits of running, such as weight loss, improved mood, and cardiovascular health.
If you are looking for a running training plan, a good weekly formula to start would be the following: 3-4 runs, 2 strength or cross-training workouts, 1-2 rest days, and 6-7 mobility days per week.
However, there is plenty of room for adjustment here. If you want to run once a week, great. If you want to run every day, that works too.
You'll just have to adjust the rest of your training program accordingly, depending on your current fitness level. Let's dive in.
How Often Should You Run?
How often you should run depends on the answer to a few critical questions. First, there are your goals to think about. Then, there's health, prior injuries, running experience, and strength.
Let's cover a few misconceptions.
Is running bad for you?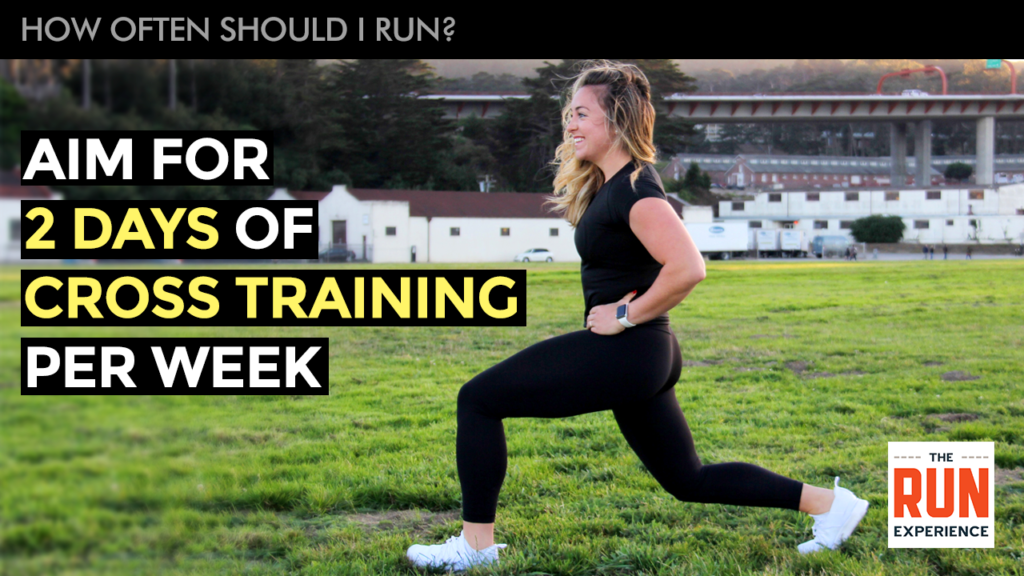 To begin, let's address the ever-common question of whether running is bad for you. The short answer is no.
However, it's no secret that running any distance can take its toll on your body. Think of your body like a machine – it requires maintenance, even if you are only running one or two miles.
Because of this, running is only 'bad for you' if you are not giving your body the proper maintenance and recovery it needs to stay healthy, reduce your risk of injury, and keep you running.
Another piece of the maintenance puzzle: knocking those bad habits when you run. Running isn't bad for you, but running with poor form can be.
Even just maintaining proper posture and keeping your pelvis upright while you run will have a big pay-off in how you feel in the long run.
Good habits in your run form are easy to implement no matter how many miles you're running.
Is it healthy to run every day?
The short answer: it can be. Running every day is totally fine if that is your preference.
In fact, studies have shown that if you're running every day, you do not even have to run for long to reap the health benefits of running.
Research suggests that just a short jog or easy run can help with heart health and overall well-being.
But again, we must be mindful of maintenance. The more training days you put on a machine, the more maintenance it requires.
As Coach Nate always says, "earn your miles." Daily running can be healthy physically and mentally for a lot of people.
But if you are running every day, those miles can really start to add up. And this means that your body is going to need more stretching and mobility in order to keep up.
Is it healthy to work out every day?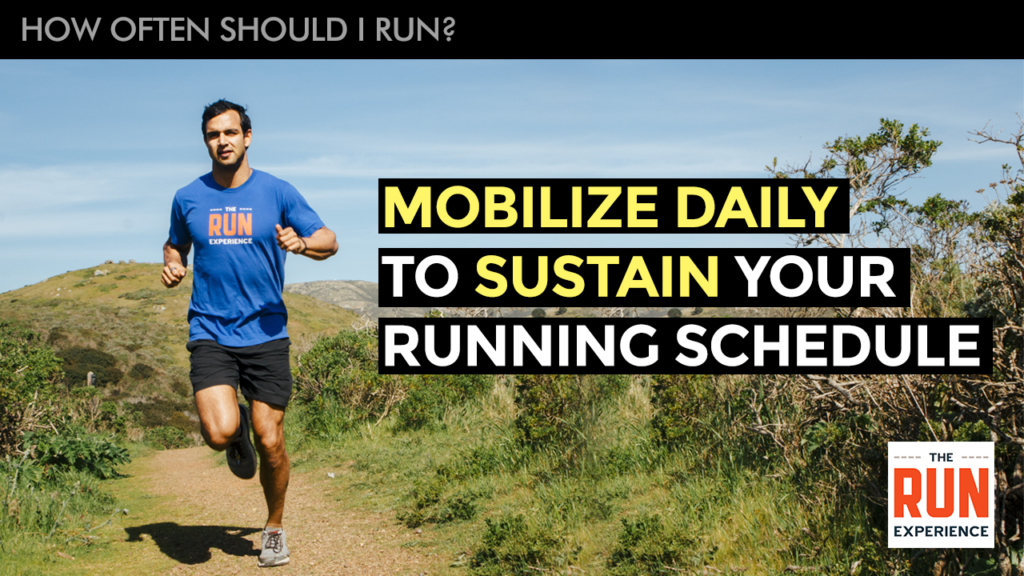 Working out every day is another option. Like running every day, working out every day be totally healthy if that is your preference.
But again, being able to sustain daily workouts means you will have to work harder to take care of yourself.
The good news here is that cross training will make you a more well-rounded athlete, which will help prevent running injuries, or injuries in general.
Always consider a rest day, and listen to your body if it tells you it needs one. But if your preference is to work out every day, there's nothing wrong with that.
Just be sure to stretch and get out that foam roller each and every time you workout.
How often should I run for a 5K? 10K? Marathon?
Now let's get specific. The logical answer to how often you should run is that it depends on your goals. Specific races often require specific training plans.
A 5K is roughly 3.1 miles, a 10K is roughly 6.2 miles, and a marathon is 26.2 miles. So naturally, if you are training for one of these races, your training plan is going to look different than someone training for a different race.
Running training plans are a great way to figure out how long you should run.
They also help you reach your goal, and training plans hold you accountable.
If you'd rather choose your own mileage, no problem. Just choose a relevant distance based on your running goals, and be honest with yourself.
If you want to run 10 miles but the farthest you've ever run is 2 miles, you'll need to work your way there.

Gradual increases in mileage are key to preventing injuries.
What about long runs on the weekend?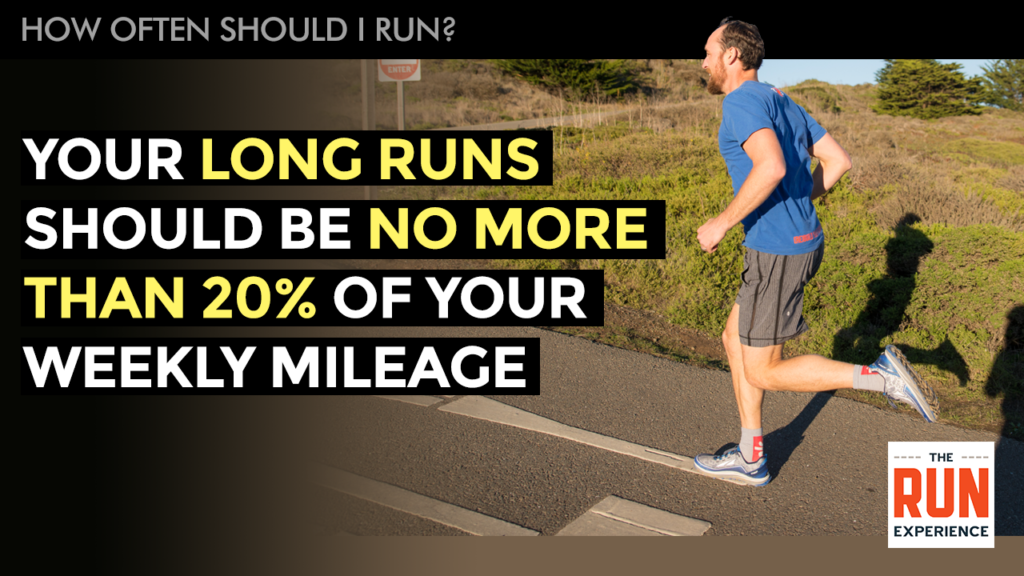 Another common question surrounding how often you should run is if it's healthy to only run on the weekends. Or for some, if it's healthy to save your long runs for the weekends.
Weekends are a great time for a long run, but be careful not to over-do it.
Remember, your long run should account for no more than 20% of your weekly mileage.
Run Your Own Race…
So there you have it. How often you should run largely depends on your running goals and how much time you're willing to put in on physical maintenance.
Keep up with your stretching and mobility, and use gradual increases in mileage, and you should have no problem knocking out your running goals.