The shift to virtual races this year happened abruptly. One day, you were picking up a bib at the neighborhood fun run, and the next day, everything switched to virtual runs only.
The Coronavirus pandemic has made this a challenging year for runners, disrupting marathon training plans, cancelling races and even threatening their own physical and mental health.
Why Virtual Runs?
While a half-marathon might not be in the cards right now, a virtual 5K can still feel just as rewarding. The goal for the end of this year should be simply having something fun and light that you can work towards. It's a stressful time for everyone, so having a virtual race on your calendar can give you the motivation to stay fit and keep your mind off of COVID.
In addition, you can still feel a sense of togetherness while competing in a virtual run. Even though you are running at your own pace, crossing your own finishing line all across the United States (and maybe even the world), it still is uniting to think about how you're doing it together.
10 Virtual Runs to Consider
Below you'll find a list of 10 unique virtual runs that you should consider signing up for before the year concludes.
Let's Run Because 2020 is Boo Sheet
Unsure where to start with a virtual run, but want to try one out? Consider one that's playful and fun. The Let's Run Because 2020 is Boo Sheet race might be up your alley. This race is a part of the Gone For a Run virtual race series, and a portion of the proceeds go to charity.
Despite other virtual races having specific dates that require you to run, the Let's Run Because 2020 is Boo Sheet race is open indefinitely. This provides you with a ton of flexibility if you need to train or simply just want to try out a virtual run at a moment's notice.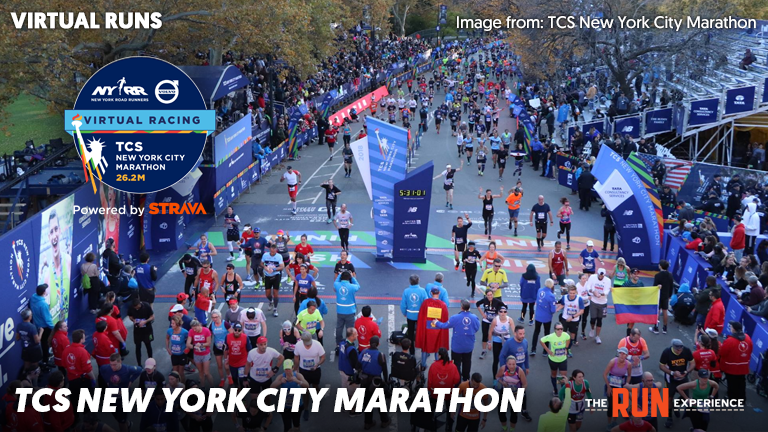 TCS New York City Marathon
If you've dreamed of running the New York City Marathon, but could never get selected in the race's raffle entry system, now is your chance. For the first time, the TCS New York City Marathon is going virtual, allowing runners from all around the world to "run NYC in your hometown." There are multiple race options, including a free option, one that includes a medal and one that includes guaranteed entry to next year's in-person race.
Bigfoot Halloween Hustle
This virtual challenge is one you can do while social distancing on your own time! Like many other races, the Bigfoot Halloween Hustle is a 5K, 10K, half-marathon and marathon option to choose from. This makes the race accessible for the whole family. From high school kids to parents, this is a great activity that everyone can partake in during the pandemic.
Plus, you get a t-shirt with Bigfoot (the original social distancing champ) on it. Themed Bigfoot runs will take place later in the holiday season too, if you wanted to keep racing within the same series.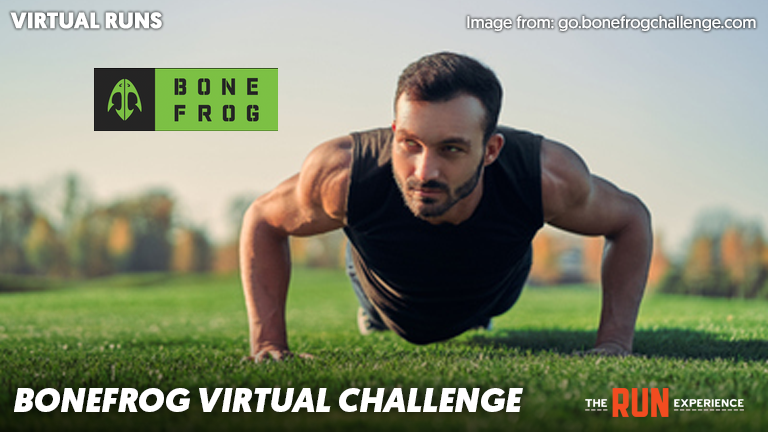 Bonefrog Virtual Challenge
The Bonefrog Virtual Challenge is an extension of the Bonefrog Challenge, a mud run and obstacle course that is operated by the U.S. Navy SEALs. They are primarily hosted along the east coast and in the south, but with the virtual challenge, anyone can now participate.
The virtual challenge offers a mix of running and cardio tasks that will set it apart from other virtual race series. There are different tiers to enter, making it a fun experience for the entire family.
Compete Race
The Virtual Running Club is hosting Compete Race, a flagship virtual run centered around competition. If you're in it to win it, this run is for you. The run operates using verified scores that take into account distance, duration, elevation change, dew point/humidity, temperature and wind.
This levels the playing field for all runners who might be experiencing different elements on their runs. The registration deadline is November 1st, so hurry and get your time in before it's too late! (Or at the very least, mark your calendar for the next one.)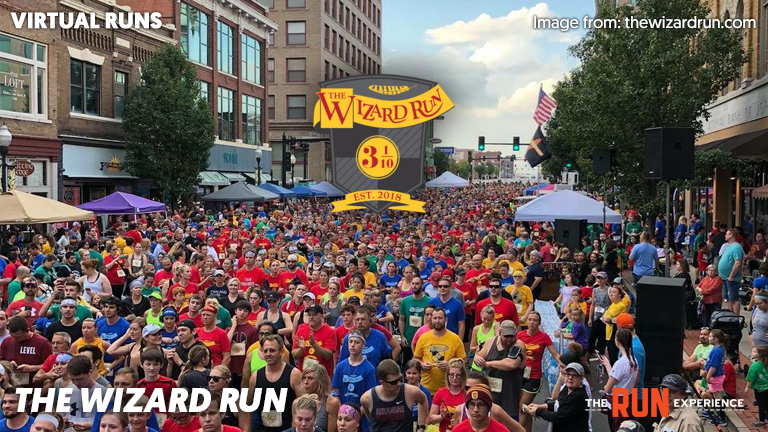 The Wizard Run
Virtual runs are all about pushing yourself and having fun, so why not try a themed run? The Wizard Run is a great way to go on a magical themed journey with thousands of others across the country. With each entry, you'll receive a race bib, t-shirt, wand and medal.
The coolest part, though, is that there are five different virtual run options based on length. If you run all five, you'll have a collection of unique wands as memorabilia.
New York City Subway Challenge
Here's a virtual run that doesn't have to be completed in one day. The New York City Virtual Subway Running Challenge requires each participant to log 245 miles—the same length of the New York City subway system.
You'll get a log board, signature pins and a medal for finishing the challenge. Oh, and how could we forget? Definite bragging rights. Saying, "I ran the length of the NYC subway system" is definitely a conversation starter at your next party.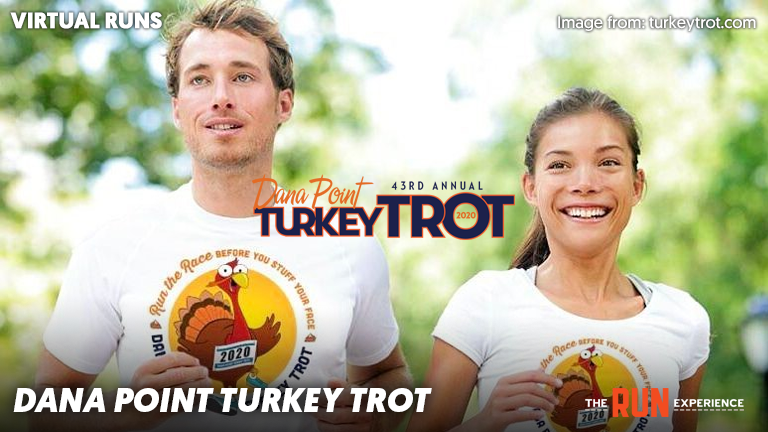 Dana Point Turkey Trot
Why would you run the Dana Point Turkey Trot if you don't live in Dana Point? Well, it's one of the nation's largest turkey tros and now it's open to everyone all across the nation! The Dana Point Turkey Trot has been going on for over 43 years and has no plans to take this year off. With their new virtual race options, you can sign up for a 5K, 10K, 15K or their signature Kids Gobble Wobble.
12K Until Christmas
Ramp up your holiday running routine by committing to running a 1K each day leading up to Christmas! Most people often try to run a 5K around the holidays, but often it's a one-and-done event that is quickly in the past. The 12K Until Christmas virtual running series requires you to commit to a 1K on December 12th and continue all the way until Christmas. You'll get a medal and a beanie and support Toys for Tots along the way.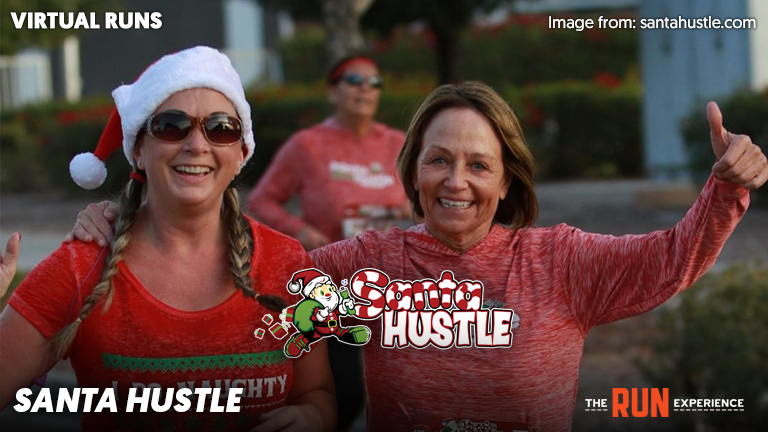 Santa Hustle
It might seem a bit early to start thinking about the holiday season, but it's never too early to prepare for it. The same goes for your Santa Hustle training plan. The Santa Hustle is virtual this year, inviting people all around the world to spread holiday cheer in their own neighborhoods. The Santa Hustle takes place from December 1-31st, and runners can opt to run 3.1 miles, 6.2 miles, 13.1 miles or 26.2 miles.
Get Your Virtual Running Shoes On
Times are weird this year, but your running schedule can be the constant in your life. Don't be afraid to sign up for a virtual run to continue forward with your training plans. These runs help runners hold themselves accountable in changing times.
By registering for a virtual run, you'll have something to work towards as the year draws to a close and have a unique experience to mark the final few months of this crazy year.