If there's one thing runners love, it's trying out cool running gear from various running brands. Most of the time, runners support the iconic, global brands that dominate the industry: Nike, Adidas, ASICS, Brooks, New Balance—the list goes on and on. However, there are so many other boutique, up-and-coming brands with stellar products you need to check out.
The best running brands don't just deliver a name you can be proud of—they innovate, give back, and create sustainable products that you'll love. Running apparel companies have a responsibility to protect the sport they love, and most do a great job at making the world (and your sphere of running) a better place.
Let's take a deeper look at the top running brands you may have never heard of before.
The Best Running Brands
With so many new companies popping up, the entire running apparel industry is changing. Sportswear startups like Tracksmith, Iffley Road, Ciele, Doxa and countless others gave runners other options to satisfy their activewear needs. No longer would runners have to support global retailers; instead, they can find a cool running brand that aligns with their values and provides them with high-quality running gear.
There are so many cool brands on the market, and you probably haven't even heard of half of them! That's why we've compiled a list of some of the best running brands that will delight everyone from New England to New York. Browse some of our top running brands below and discover unique product offerings and stylings ranging from running jackets to innovative hydration packs!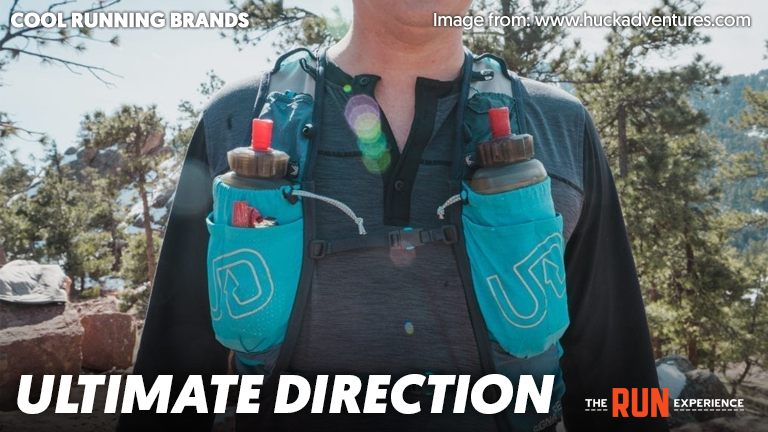 Ultimate Direction
Ultimate Direction's tagline is, "The Ultimate Runner's Store. Designed by Athletes for Athletes." That should tell you all you need to know about what you're going to find. The company focuses mainly on offering the lightest hydration packs around as well as vests, water belts, and other cool running gear that runners (specifically trail runners and long distance runners) will love. Get a hydration pack from Ultimate Direction and you'll be on your way. The company offers a variety of other running apparel that you can add to your order to deck yourself out from head to toe in Ultimate Direction gear.
Coros
Looking for a high-tech watch? Look no further than Coros. Coros offers a handful of premium multi-sport watches for all your running needs. These watches can work in extreme temperatures, store plenty of data, connect to your phone or other accessories, monitor your heart-rate and more. Most even integrate with third-party software like Strava, TrainingPeaks or even your favorite running app to ensure all the data you need is right at your fingertips (or in this case, right on your wrist).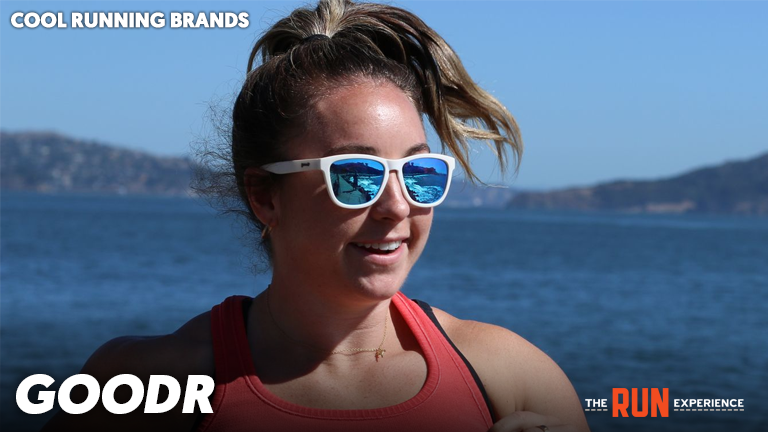 Goodr
Polarized sunglasses are coming back in style thanks to Goodr. The company believes they offer "the sunglasses of your dreams." They don't slip. They don't bounce. And they're fun, polarized, and perfect for cyclists and runners who are always moving and on the go. Best of all though, they have low-cost options that start at $25!  In addition to sunglasses, they offer a variety of t-shirts, tanks, leggings, long sleeve shirts and more.
Tailwind Nutrition
Keep your body fueled during your run with Tailwind Nutrition. Even if you're not a marathoner running the Boston Marathon, you still need your clean water and fuel to hydrate. The company sells "endurance fuel for athletes" that provides protein, carbs and electrolytes before or after the day's run. There are a variety of flavors and products available with some caffeinated products as well. If you haven't tried their products yet, you can give them a test run with the Tailwind Starter Kit, a variety of stick packs that get you energized and help you recover after a run.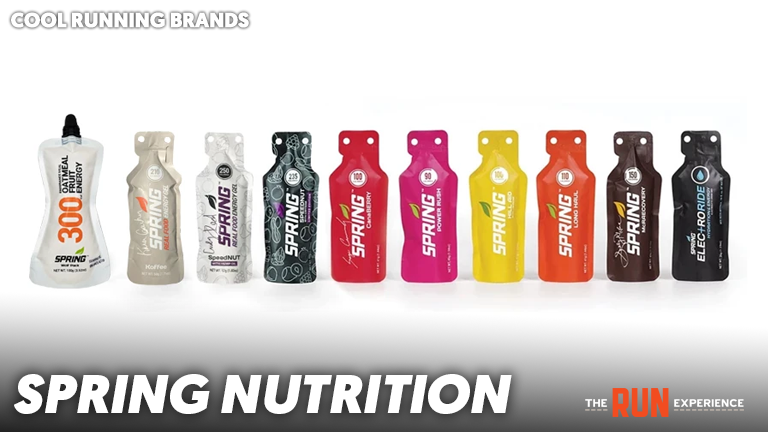 Spring Nutrition
Perhaps energy bars aren't your thing. No problem. Spring Nutrition's endurance energy gel will give you the boost you need to get you across the finish line. The product was founded by Rafal Nazarwicz and Adam Goleniewski who believed "sports nutrition can be made with the best ingredients." Their products seek to eliminate the GI problems that happen when you run and inject other unhealthy energy boost alternatives. Like other similar products on the market, they offer a Spring Sampler Pack, so you can test their product and decide which flavor is your favorite.
Dirty Girl Gaiters
Running through the woods after a recent rain? You need Dirty Girl Gaiters. These lightweight gaiters complement low-to-mid ankle hiking shoes and trail running shoes. They are only 2 ounces each, making them hardly noticeable, but super-protective at the same time. This trail running brand offer a variety of gaiters in different colors and styles with most starting at $20. Dirty Girl Gaiters prides itself in its stylish designs. According to their site, "Anybody can wear black gaiters." With Dirty Girl Gaiters, you can now accessorize and stand out on your run.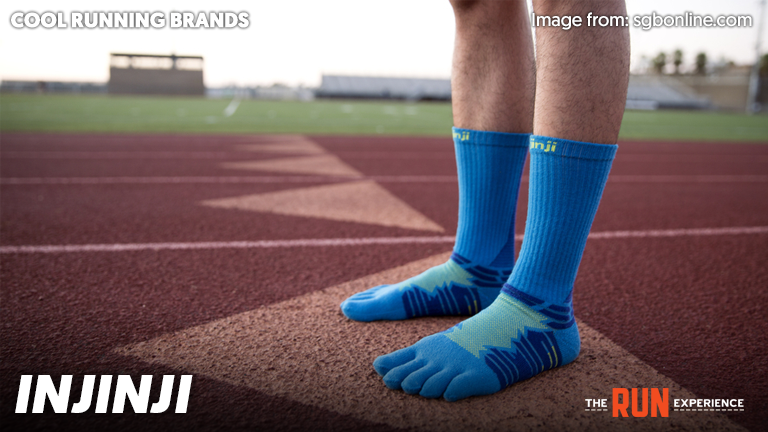 Injinji
Much like running shoes, every runner always strives to find their perfect running sock. Injinji (not to be confused with the global running brand, Janji) is the source for toe socks that give your foot and toes greater mobility and functionality in your shoe. They're made from Merino wool, decrease blister formation and are moisture-wicking to eliminate chafing and ensure a comfortable run. The Injinji site is super easy to navigate, allowing you to browse by product, weight or height. We'd recommend following their social media accounts for new product releases, running tips and more!
Path Projects
Path Projects is a running apparel company that uses a special technical fabric designed to help you out-perform and complete your workout without worrying about your clothes. Their high-performance running shorts have pockets for everything you might need during and after your run, including phones, keys, and endurance gels. Although those are their flagship products, they do also offer running shirts, compression shorts, hoodies and high-end head gear that you can use to build your entire outfit for your next workout. This is one of the best running clothes brands, so check them out if you ever need to re-style your athletic wardrobe.
What to Look for in the Best Running Brands?
Choosing the best running brand involves more than just opting for popular names or attractive designs. It's about aligning your specific needs, preferences, and values with what a brand offers. Here's a guide to the key aspects you should consider when determining what makes a running brand the best for you.
1. Quality and Durability
Why it Matters: High-quality materials and construction ensure durability and optimal performance.
Consider: Look for brands with a reputation for using premium materials and demonstrating attention to detail in their products.
2. Performance and Comfort
Why it Matters: Your running gear should enhance, not hinder, your performance while ensuring comfort.
Consider: Seek brands that prioritize ergonomic designs, utilize performance-enhancing technologies, and offer products that cater to various running conditions and styles.
3. Innovation and Technology
Why it Matters: Brands that innovate tend to offer products that can enhance your running experience through advanced technologies.
Consider: Explore brands that are recognized for pioneering new technologies and continuously improving their product lines.
4. Inclusivity and Accessibility
Why it Matters: Inclusive brands cater to a wide range of body types, sizes, and abilities, ensuring all runners are accommodated.
Consider: Choose brands that offer extensive size ranges, adaptive clothing options, and gear that caters to various levels of running expertise.
5. Sustainability and Ethics
Why it Matters: Supporting brands that prioritize sustainability and ethical practices aligns your purchases with environmental and social responsibility.
Consider: Look for brands with clear sustainability policies, ethical manufacturing practices, and eco-friendly product ranges.
6. Price and Value
Why it Matters: Your investment in running gear should offer value in terms of durability, performance, and alignment with your needs.
Consider: Evaluate whether the price point is justified by the quality, technology, and ethical practices of the brand.
7. Brand Reputation and Reviews
Why it Matters: A brand's reputation and customer reviews often provide insight into the quality and performance of their products.
Consider: Explore customer reviews, professional critiques, and any awards or recognitions the brand has received in the industry.
8. Customer Service and Support
Why it Matters: Reliable customer service ensures that any queries, issues, or returns are handled efficiently.
Consider: Choose brands known for their customer support, easy return policies, and customer-friendly practices.
9. Product Range and Versatility
Why it Matters: A wide product range offers varied options to cater to different running needs and preferences.
Consider: Opt for brands that provide a versatile range of products, catering to different climates, running terrains, and individual preferences.
10. Community and Culture
Why it Matters: Brands that foster a positive community and culture often enhance your overall engagement with running.
Consider: Look for brands that engage in community initiatives, sponsor events, and promote a positive and inclusive running culture.
11. Safety and Visibility
Why it Matters: Products designed with safety and visibility in mind protect you during low-light conditions and in varied terrains.
Consider: Choose brands that incorporate reflective elements, prioritize runner safety, and offer gear suitable for varied running environments.
Becoming a New Running Brand Loyalist
Well, I hope some of these brands piqued your interest and maybe excited your online shopping habit. As you can see, there are plenty of phenomenal running brands on the market that are producing high-quality products to solve every runners' need.
While some of the top running brands still lead the way for the best running shoes, I think that these boutique brands have superior running clothes and endurance products. You would benefit from trying out their offerings and supporting these smaller businesses. Who knows? Perhaps you'll discover the new cool running gear you were looking to try on your very next run.