If you've qualified for the Boston Marathon, you're no amateur. You likely have several marathons and half-marathons under your belt. Now that you've qualified, you need to focus on training for the specific demands of the course to be prepared on race day. Read more to learn about specific workouts for your Boston Marathon training plan that will help you get ready to toe the start line confident and finish strong.
Depending on your experience level, you'll want to start your Boston marathon-specific training program 12 to 20 weeks before the race. If you're experienced and already have a good mileage base, lean towards 12-14 weeks so you don't burn out with these workouts. If you're a more novice runner, go towards 16-20 weeks to start training.
For the purpose of this article, we'll focus on specific workouts to get you ready for Boston's notorious, challenging course.

The Ultimate Boston Marathon Training Plan
The Boston Marathon, one of the most prestigious and historic marathons globally, demands a well-structured and dedicated training plan to navigate its challenging course effectively.
Here's a comprehensive guide to formulating the ultimate Boston Marathon training plan, ensuring you are well-prepared to tackle the race's unique demands, including the notorious Heartbreak Hill.
1. Establish a Solid Base
Duration: 4-6 weeks
Focus: Build a consistent running routine, gradually increasing weekly mileage.
Key Workouts: Easy runs, one long run per week, and basic strength training.
Goal: Develop endurance and strength without focusing on speed.
2. Introduce Varied Workouts
Duration: 6-8 weeks
Focus: Integrate varied running workouts into your routine.
Key Workouts: Include interval training, hill workouts, and tempo runs alongside easy runs and a weekly long run.
Goal: Enhance speed, strength, and adaptability on varied terrains.
3. Specific Boston Course Training
Duration: 6-8 weeks
Focus: Tailor your training to mimic the Boston Marathon course.
Key Workouts: Emphasize hill training, both uphill and downhill, and practice pacing strategies for race day.
Goal: Prepare your body and mind for the specific challenges of the Boston Marathon course.
4. Peak Training Phase
Duration: 3-4 weeks
Focus: Reach the pinnacle of your training intensity and volume.
Key Workouts: Maintain varied workouts but increase intensity and duration, ensuring your longest training runs are in this phase.
Goal: Achieve peak physical condition and endurance to tackle the full marathon distance.
5. Taper and Recovery
Duration: 2-3 weeks
Focus: Gradually reduce training volume to allow your body to recover and peak on race day.
Key Workouts: Significantly reduce the length and intensity of workouts, maintaining some light activity.
Goal: Reach the start line feeling fresh, recovered, and ready to perform.
6. Race Week Preparation
Duration: 1 week
Focus: Final preparations and strategy solidification.
Key Workouts: Very light workouts, if any, focusing on rest and relaxation.
Goal: Physical and mental readiness, finalize race day strategy, and manage logistics.
7. Post-Race Recovery
Duration: 2-4 weeks
Focus: Allow your body and mind to recover post-race.
Key Workouts: Gradually reintroduce light activity after an initial period of complete rest.
Goal: Facilitate recovery, celebrate achievements, and analyze performance for future improvement.
Tips to Get the Most Out of Your Training Plan
Nutrition: Ensure your nutrition supports your training, focusing on a balanced diet, and practice your race day nutrition strategy during training.
Hydration: Develop and practice a hydration strategy during training to ensure optimal performance on race day.
Gear: Train with the gear (shoes, clothing, etc.) you plan to use on race day to avoid any unexpected issues.
Mental Preparation: Incorporate mental training, visualizing your race day strategy, and developing mental toughness to navigate challenging portions of the race.
Rest: Get adequate rest and prioritize sleep throughout the training cycle to facilitate recovery and performance.
Injury Prevention: Listen to your body, incorporate rest days, and seek professional advice if you encounter persistent pains or injuries.
Popular Boston Marathon Training Plan Workouts
The Boston Marathon is known for its hills, both uphill and downhill portions. So, it's important to include both uphill and downhill training in your workouts to be well-prepared.
1. Boston Athletic Association 2-4-2 Workout (BAA Training Plan)
This workout, designed by the BAA is a workout that incorporates uphill and downhill running in a tempo run. You can do the BAA training plan on hills outside or simulate it on a treadmill. Starting in January, do this workout once per month.
Start out with a two-mile tempo run that is mostly uphill at your regular tempo pace. The key here is picking an incline that you can sustain for two miles, simulating the long, steady hills of the Boston course. If you're a beginner, you can start with one mile and build up to two miles the next time you do this workout.
Next, run at a conversational, easy pace for about five minutes.
The next step is to run eight x uphill/downhill repeats at about a six to eight percent incline. The alternating uphill and downhill repeats should be about a quarter-mile long–all at your goal marathon race pace. There is no rest in between.
To wrap up, run about four minutes at an easy pace, then run two miles at your normal tempo run pace on a mostly downhill terrain.
You can customize this workout based on your current mileage, experience level, and marathon goal time, but just make sure you include both the uphill and downhill sections to simulate the marathon course and strengthen your quads, calves, and hamstrings. Remember, if your goal is to run a four-hour marathon, your race pace should be no more than nine minutes per mile.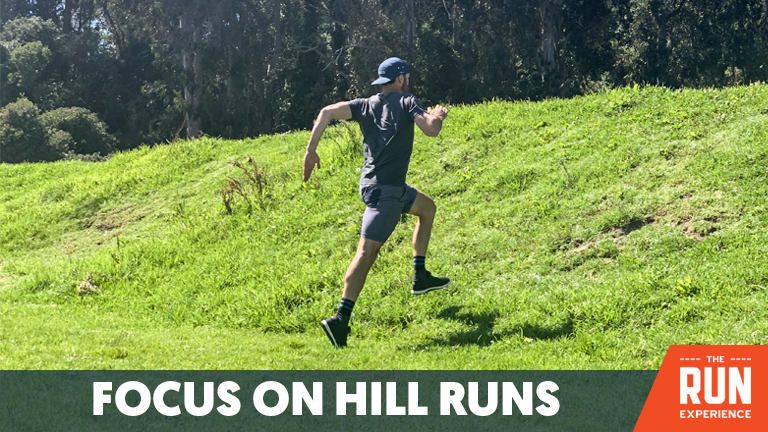 2. The 2×5 Mile Workout
This workout gets you ready for miles 11-16 of the Boston Marathon, just before the Newton Hills. Do this workout once in January and once in February, and once in March, and once in April. Here's how it's done:
Do two five-mile tempo runs at your marathon pace, or even a tad faster if you can and are feeling good.
Make the first five-mile tempo on fairly flat terrain.
Rest for five minutes with a standing recovery or an easy walk/jog
Here's the kicker: Run your second five-mile tempo on a hilly terrain
3. The Downhills Interval Workout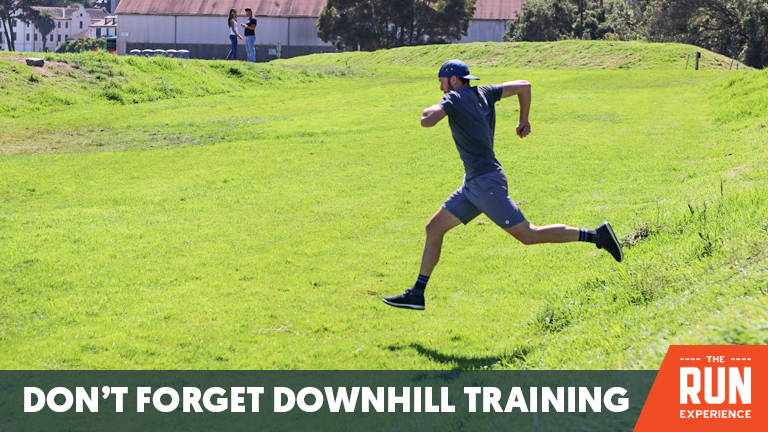 Getting your quads ready for the downhill portions of the race is just as critical as preparing for the Newton Hills! Do this workout once a month from January through April. You can find a good downhill outside, or simulate this workout on a treadmill.
Run one mile at a decline at 5k to 8k pace
Rest for 90 seconds
Repeat for more times
Depending on your skill level, you can alter any of these workouts to make them harder or easier as you progress. If you're an advanced runner, you may want to increase the hill repeats, but if you're fairly new you might want to build them up over the months.
It's also important to remember to properly warm up and cool down before and after each workout. In between these intense, specific workouts for the Boston Marathon, focus on building a good mileage base, strength training, rest days, cross-training, and proper nutrition to help avoid the risk of injury.
Finally, let's wrap up with a great video about stories from the Boston Marathon on how to qualify, train, And race–from newbie, veteran and elite runners with Coach Nate:
Start Your Boston Marathon Training With The Run Experience
Now that you know what workouts to focus on to train for the Boston Marathon, don't forget to download our new mobile app for access to coaching advice, daily video workouts, injury prevention tips, and complete training programs that will help motivate and inspire your training program!
We have marathon training plans designed to take you to the finish line with a shiny medal or an inspiring PR—whatever means victory in your eyes. Give them a try and watch your results soar.